The French Society for Scottish Studies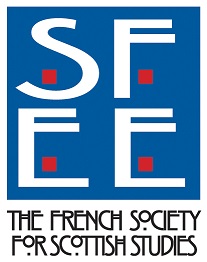 The French Society for Scottish Studies was created on 7th October 2000 at a meeting of French University researchers at the Sorbonne, Paris. Following in the footsteps of the Société d'Etudes Ecossaises, our society constitutes a strong statement about the contribution Scottish studies make to scientific research in France. Our aim is therefore to promote research into Scottish themes inside the French University network, by facilitating dialogue and cooperation between its members, stimulating new ideas and projects on Scottish questions and to act as the French link to the Scottish research communities, not only in Scotland, but throughout the world.
The Society's Website
The Internet website of the French Society for Scottish Studies has been created to further these aims and to encourage the spreading of our common enthusiasm for a country, a people and its cultural heritage which we all hold dear. In the following pages we have brought together the various strands of what should ultimately become the French academic community's Scottish "Web".
It is, above all, functional and therefore targets the following objectives:
Our membership list is designed to be a "Who's Who" of Scottish research-teachers working in French Universities and Institutes of higher education at the present time. For each member you will find, his or her research fields, publications, the University to which he or she is attached and a contact address.
For research students or those who are tempted by doctoral dissertations, there is a list of those members of the society who have the necessary qualifications to supervise theses. Each entry gives details about the scholar's field of expertise as well as some suggestions for research, in the hope that these ideas might stimulate interest.
A"Scottish" links page is also provided to encourage the exploration of Scottish questions.
Last, but by no means least, there is a page dedicated to the activities of the society and its members. This page will be regularly updated with advance notice of conferences, exhibitions and other events of interest to the Scottish researcher.
If you share our enthusiasm why not join us ?